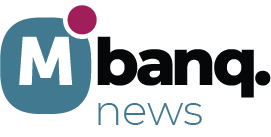 Mbanq, the Silicon Valley-based digital banking technology innovator has conducted a Customer Satisfaction Survey as part of its annual audit and ISO 9001:2015 Quality Management System recertification. Mbanq's clients expressed extremely high levels of satisfaction...
Mbanq, has acquired AgilityFour, an online and mobile banking platform from investor Park Capital. Two senior executives join Mbanq's leadership team as part of the deal. Alexander Lopatine, Managing Partner of Park Capital, joins Mbanq as Head of the Americas and Kai...
Silicon Valley FinTech Pursues Bulgarian Talent One of the World's Fastest Growing FinTechs – Mbanq – Reveals Bulgarian Growth Strategy. Strategic market conditions, high levels of technology education and a hunger to go global make Bulgaria an attractive base for...
read more