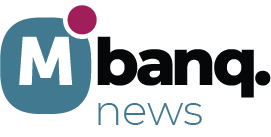 Mbanq, the Silicon Valley-based digital banking technology innovator has conducted a Customer Satisfaction Survey as part of its annual audit and ISO 9001:2015 Quality Management System recertification. Mbanq's clients expressed extremely high levels of satisfaction...
Mbanq, has acquired AgilityFour, an online and mobile banking platform from investor Park Capital. Two senior executives join Mbanq's leadership team as part of the deal. Alexander Lopatine, Managing Partner of Park Capital, joins Mbanq as Head of the Americas and Kai...

Centrale Kredietverlening NV, an independent Belgian, family owned niche bank, active in Belgium and France, will upgrade its in-house core banking infrastructure to the Mbanq Sky platform! In a first-of-its-kind deal, the contracting and delivery processes of Mbanq...
read more